Submitted by James on Wed, 09/20/2006 - 7:49pm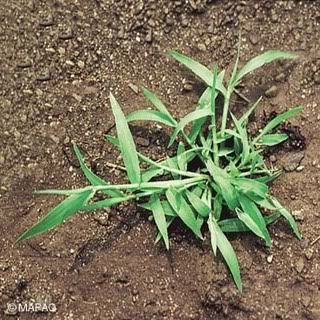 It seems like every time I turn around I'm adding new tags to keep track of the lunatic fringes of Puppetshow. Today I had to add Americans for Prosperity to the list, one more ugly face of the hydra that is the multi-million-dollar opinion-manufacturing machine funded by Art Pope.
Why today? Because today, Americans for Prosperity has decided to weigh in against the sane Wake County policy makers who voted to withhold judgment about raising the cap on charter schools.
The issue is a simple one: Government haters want to crush public schools out of existence over the long haul, so that eventually only rich white people will be able to afford an education. In the short term, they want to choke off school funding, thereby reducing traditional public schools to dysfunctional shells. Their plans call for siphoning off money into charter schools.
I personally have a great deal of hope for charter schools, but that hope has not yet been anywhere near fulfilled. I'm aware of NO evidence that charter schools perform any better than public schools ... nor does there appear to be a workable model in place for managing a significant increase in their number.
For people who like to talk about accountability, it's ironic that the AFP Wackos are pushing the charter school agenda so hard. The truth is, they're operating on a faith-based platform, both literally and figuratively. They have faith that somehow charter schools might magically become successful. And they WANT faith integrated as part of the curriculum. For many AFPers, charter schools are a Trojan Horse for pushing god into classrooms, right along with the pledge of allegiance. To my knowledge.
In North Carolina, the Puppet in Charge for AFP is Francis Deluca.
"I am honored to be part of the Americans for Prosperity team, a grassroots organization that has a positive impact on securing economic freedom and ensuring North Carolinians have the opportunity to enjoy the benefits and opportunities that exist in America" said DeLuca.

Immediately prior to joining AFPF-NC, DeLuca served as a Colonel in the United States Marine Corp working as the II Marine Expeditionary Force Training Officer with oversight of the training of all East Coast Marine forces and, specifically, the training of forces deploying to Iraq and Afghanistan. He also deployed to the Middle East as part of Operations Iraqi Freedom in 2003 and Desert Storm in 1990-91. He has over 26 years of Active Duty and Reserve service in the Marine Corps.

His civilian experience includes close to a decade of working as the Principal of DeLuca/ Stephens Consulting, a public relations and political consulting firm. While in this role, he worked with political clients ranging from local office to statewide and congressional. A North Carolina native, DeLuca holds a B.A. in Political Science from the University of North Carolina at Wilmington and a graduate degree in Political Science from the University of West Florida.
Hmmmm. Does a Marine colonel calling AFP a "grassroots" organization actually make it so? I guess if you think being "funded as part of a multi-million-dollar opinion-manufacturing machine" qualifies as grassroots, well sure. That would make the whole Puppetshow a "grassroots" organization! Maybe crab grass.
But the big question is this: Why do reporters in the main stream media and public officials in Wake County actually give a damn what a so-called "grassroots" organization led by Fran Deluca have to say about ANYTHING - and especially about charter schools? It looks to me like this is just more undue influence being exercised by loyal Puppets doing the Puppetmaster's evil bidding.
The fact is, Arthur Pope is nobody of any significance. He ran for lieutenant governor and lost. He tried to insinuate himself into the legislative power structure in Raleigh, and was spurned by members of his own party.
And now he's trying to buy the influence he couldn't get any other way.
Tweet