In defense of women's rights
Submitted by scharrison on Mon, 09/02/2013 - 10:21am
#motorcyclevagina rides on, from my Facebook page:
In the waning days of the last Legislative session, Republicans in the NC General Assembly took a non-controversial bill on motorcycle safety, which had already been through committee and was scheduled for a vote, and proceeded to add several provisions which will place hurdles in the way of women seeking an abortion, including the likely closure of several women's health centers.
There is one simple reason for this action: the Republicans pursuing this attack on women's rights lack the courage to present their archaic beliefs in an open and honest fashion. They lack the courage to expose their weaknesses to an enlightened society, and try to explain to women why they should be treated like children. Or chattel.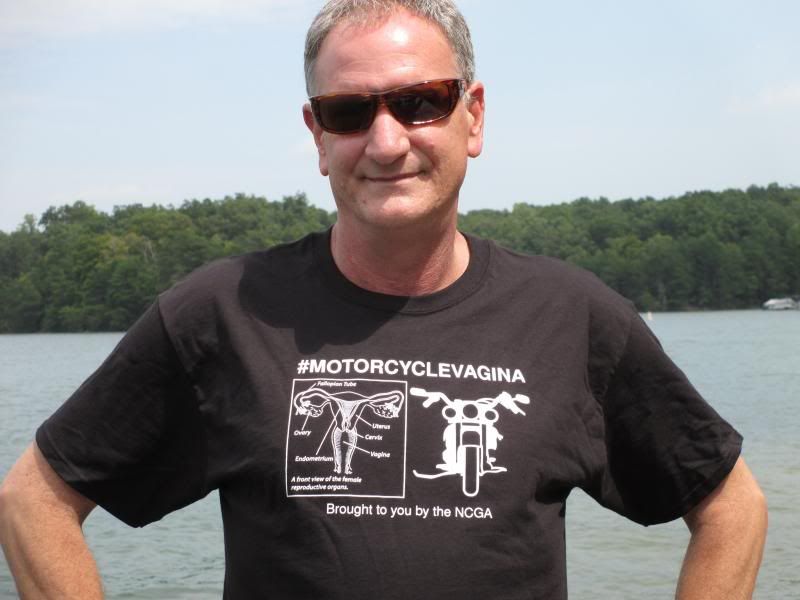 I said they are weak, because that's what they are. The men behind this move don't consider women as equal partners in our society. In their minds, women are to be seen and not heard, keep a clean house, put some tasty food on the table, and pop out a couple of babies. Any other interests they may have simply get in the way of serving their man.
Speaking of men, I've heard several of them say they aren't for or against abortion, that it's a women's thing and they don't feel "comfortable" getting involved. Well you know what? You are involved. If you voted for Republicans, because you like what they said about taxes, or if you didn't vote at all, because you think it's a waste of time (or whatever), you are responsible. You are responsible for allowing irresponsible men to take the reigns of our state government, and now they are taking away the rights of women, not to mention their many other outrageous acts.
You say you do care about women's rights? Show me. November 2014 in your voting precinct. If you have the courage.
Tweet