Governor Perdue vetoes SB820 fracking bill
Submitted by scharrison on Sun, 07/01/2012 - 4:02pm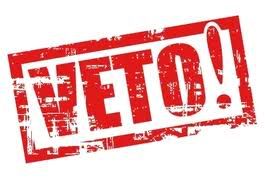 There's more to good government than pandering to industry lobbyists:

"This bill does not do enough to ensure that adequate protections for our drinking water, landowners, county and municipal governments, and the health and safety of our families will be in place before fracking begins."
Thank you, Governor. It was the right thing to do.
(Please take a minute to send Governor Perdue a note of appreciation.)
Tweet
Tagged:
BlueNC is dedicated to making North Carolina a more progressive and prosperous state. If your intention is to disrupt this effort, please find somewhere else to express your opinions.