Heath Shuler Victory Coverage
Submitted by Gordon Smith on Thu, 11/09/2006 - 1:12pm
I sat at west Asheville's Tastee Diner, a downhome bastion of old school Republicans, to peruse the Asheville Citizen-Times post election analysis. I'll excerpt a few pieces here, italicizing those bits I found insightful or salient and boldfacing those bits that ought to have been mentioned before voters went to the polls.
"Democrat Heath Shuler's solid win over Republican Charles Taylor reflected a national revolt against a Congress mired in scandals and ineffective - at exercising oversight of the war in Iraq and at establishing tax, trade and health care policies that support a healthy middle class."
[...]
"Though a political novice, he has the natural gifts to be an effective voice in Congress. In a time when voters hunger for authenticity and integrity, he will be well served by remaining true to the mountain values he has espoused during his campaign."
"Question: Will Shuler, a 34-year-old political novice, have any power in the House?

Answer: Maybe more than you would expect from a freshman legislator, mainly because the Democrats are in control of the House and they'll want to make sure Shuler looks good in a district that has gone Republican before.

"The Democratic Party is going to be very aware this is a swing district, and I feel there's a good chance Shuler will be given some good committee assignments and that he'll be given a voice," said Gibbs Knotts, a political scientist at Western Carolina University. "I don't know that he'll be on the Appropriations"
[...]
"Q: How will Shuler avoid being cast aside from the powerful committees?

A: "Part of it is being part of the Blue Dogs caucus," Shuler said. "I think several times (Tuesday) night while I was watching the major telecasts, every single one of them at some point talked about the strength of the Blue Dogs and their caucus."
"Shuler won Transylvania this year with 51 percent of the vote, based on unofficial returns that do not include absentee ballots. In 2004, Taylor took the county with 55 percent of the vote."
[...]
"In Macon County, a historically solid Republican stronghold, Taylor gathered 61 percent of votes cast in 2004. This year, he lost the county in collecting only 48 percent of the vote."
In the AC-T print edition, an excellent table compiled by Pam Baker and Holly MacKenzie illustrates how much of an ass-whoopin' Taylor took. Unskilled in the ways of table making, I'll list the differences in Taylor's percentage in each county between his 2004 re-election (italics) and his 2006 defeat (bold):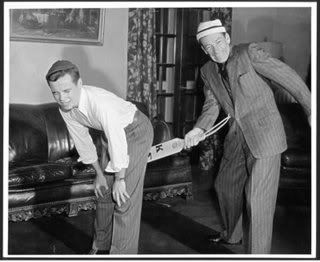 Buncombe 47.7 40.9
Clay 62.5 53.3
Cherokee 64.3 50.1
Graham 66.9 54.8
Haywood 55.1 43.9
Henderson 62.1 54.9
Jackson 49.8 41.4
Macon 60.8 48.1
Madison 54.0 45.0
McDowell 65.8 52.2
Rutherford 61.6 51.6
Polk 56.6 45.4
Swain 52.0 49.5
Transylvania 55.5 46.9
Yancey 53.0 45.4
Overall 54.9 46.3
Tweet