It's time to quit this craziness.
Submitted by James on Sun, 05/10/2009 - 10:13am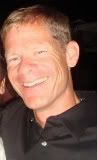 From the N&O regarding McQueen Campbell.
In two letters to the partnership's land manager obtained by The News & Observer, Campbell bragged about his connections, writing that he had the "political presence" and "strong relationships throughout state government" to get developments approved "much quicker than any other developer."
And then there's this mind-boggling exchange.
This is the kind of baloney that keeps the frat-boy crowd hanging tight together, scratching each others' backs all the way to the bank. It's no wonder regular people think so many politicians are jerks. And while Campbell apparently did plenty of favors for Mr. Mike, the relationship was completely symbiotic.
More than $50,000 in campaign contributions from Campbell and his brothers, mother and father, placing the family among Easley's most generous donors.

Support and help for Mary Easley when she was first hired at N.C. State in 2005, as well as Campbell's endorsement of her job amid controversy over a big raise she got last year.

Campbell held key positions on the NCSU board when actions were taken on Easley's job.

Campbell got help from the Easley administration. He got quick action on the Cannonsgate development permits.

He twice won dismissals of investigations of his vehicle inspection station from the Division of Motor Vehicles, part of the Easley administration. DMV agents documented serious violations and in one case ordered the station closed. Once Campbell began appeals, both inquiries ended with little explanation.
The trustees at NC State probably think it's a good thing to be tapped into the Easley-Campbell Love Fest. But if they had any integrity, they'd throw the bum out, like yesterday.
Kudos to the N&O for some good investigative reporting.
Updated, as always, to tone down the outrage.
Tweet