Submitted by gregflynn on Tue, 03/06/2007 - 2:50pm
[I have changed the title of this diary, but not the content. The original title reflected my feelings and thoughts immediately following this event. It has served its purpose. It was intended to provoke the discussion which subsequently took place. Thank you for your thoughtful comments. Greg]
I've grown so cynical about the cynical attempts to "protect" marriage with a constitutional amendment that I've coined my own phrase for proponents: Maggots - a blend of marriage and bigotry produces big maggots. They were in abundance this morning on the Halifax Mall, a veritable quiverfull of bored teenagers, angry white men and women in long denim skirts with woolen tights. Yes there were nice people there - very, very, quiet, nice people.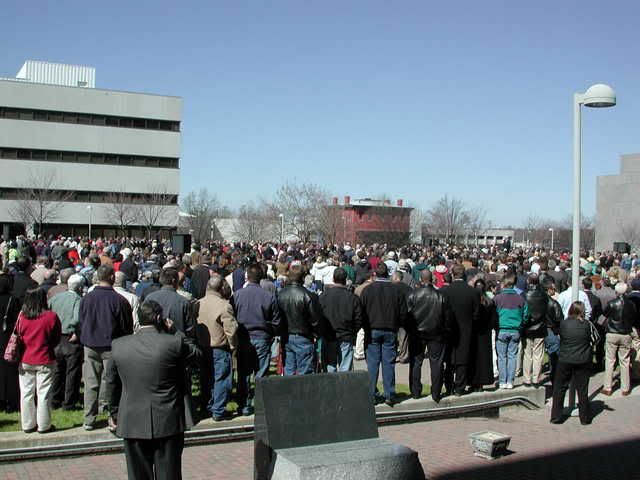 I don't need to repeat the rhetoric. You know the script and you'll read it elsewhere. No surprises. The crowd was large, larger than last year, but I seriously doubt the claim of 12,000. Maybe half that at most.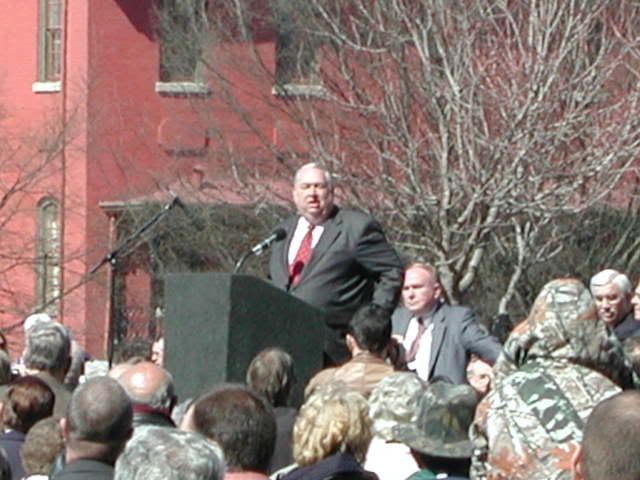 David Gibbs, main speaker and the epitome of a suitable boy. What a fine catch. One of Gibbs rabble rousing pitches was that "There are some people who want to marry their dogs. I'd rather marry a dog than marry some people".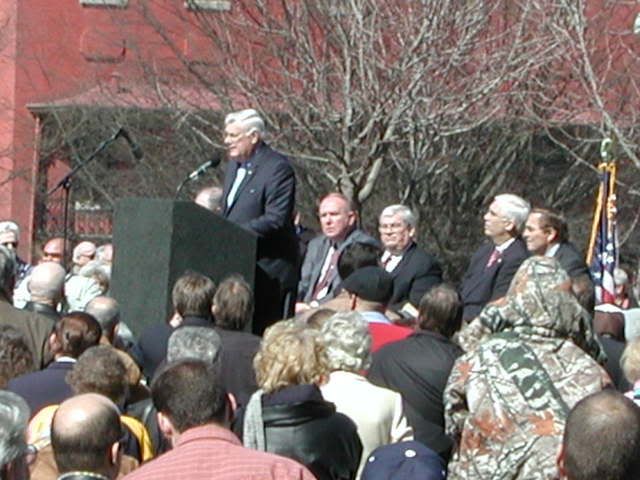 Sen. Jim Forrester, primary sponsor of the Senate "Defense of Marriage" marriage amendment bill.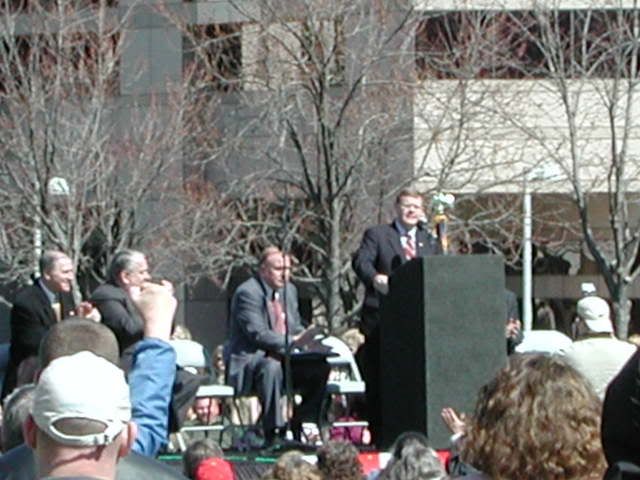 One of the subtle ironies of the event was the introduction of Rep. Tim Moore as having filed a "companion Bill" in the House.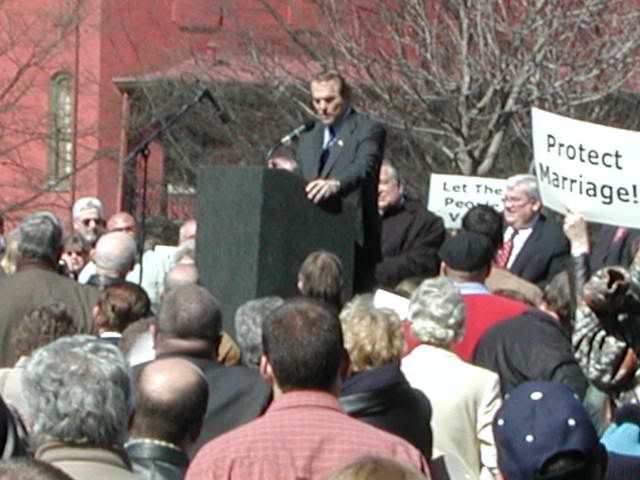 Fred Smith running for Governor pitching for the vote of "one man" and "one woman". That makes two votes. It's a start.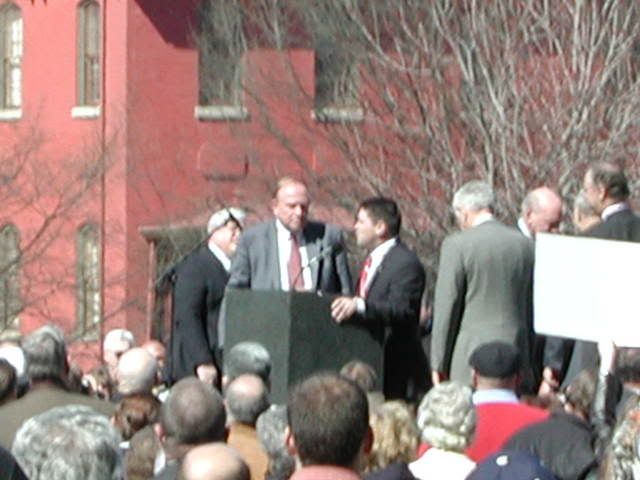 Andrew Brock testifies to Pastor Baity. Goes directly to rehab after the event.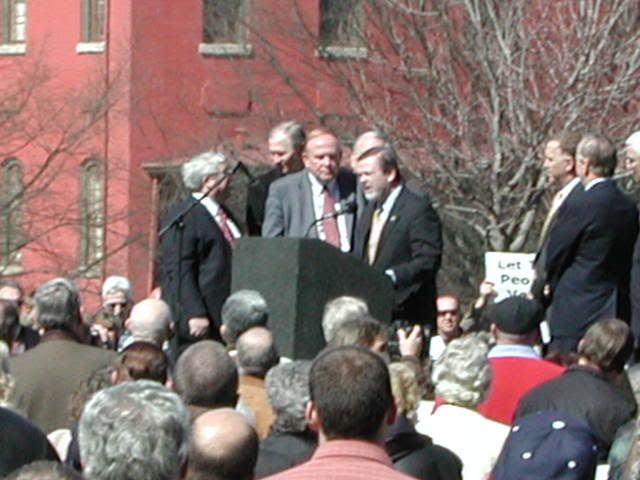 Phil Berger doesn't waste any opportunity to be on camera these days.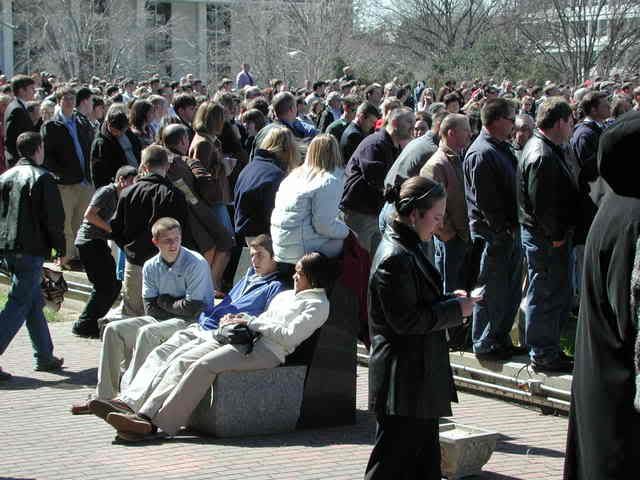 Bored teenagers can't wait to get back to the Christian Academy to read this week's installment of the Old Testament.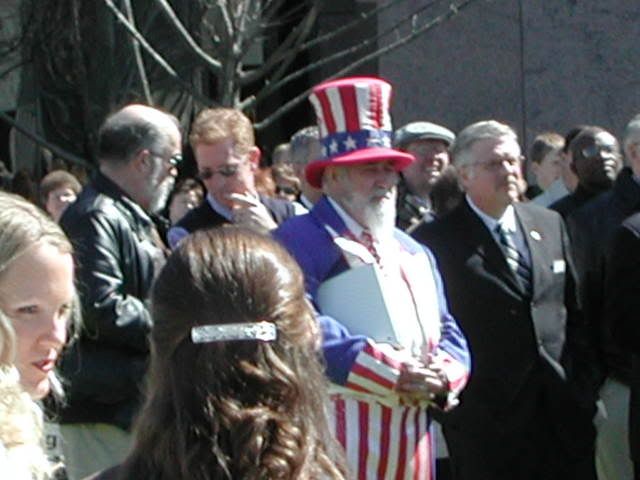 Called2Action's Steve Noble whispers behind Uncle Sam. "He doesn't know we're trying to change the Constitution".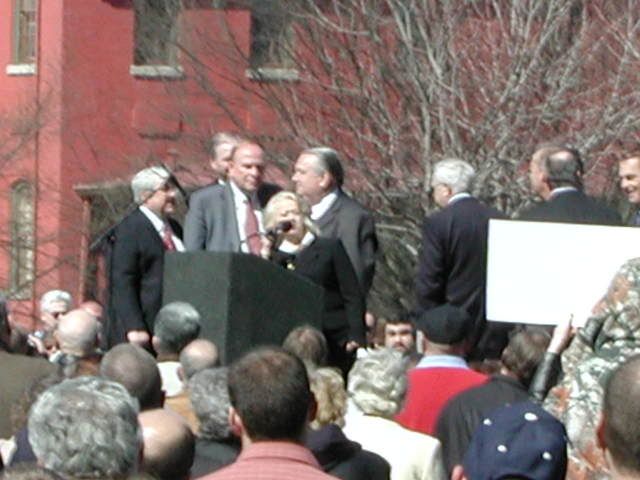 Rep Carolyn Justus. The only woman allowed to speak. (The only other woman sang).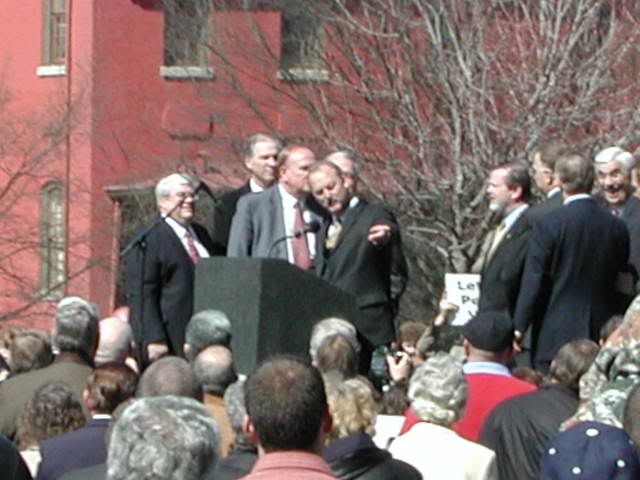 Rep Bonner Stiller pointing to Carolyn Justus saying "That is one woman".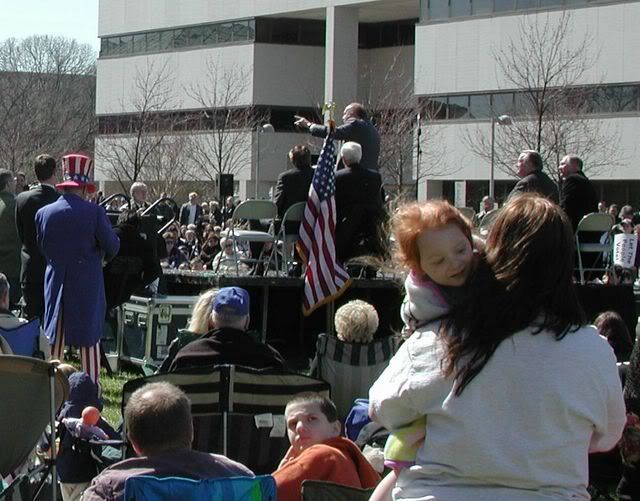 Ron Baity equating the fight for the marriage amendment and a firm foundation of "Judeo-Christian principles" with the revolutionary war. "The crowd that opposes us is loud and militant", and is "trying to steamroll over what we believe". He wants to "take America back to where it used to be".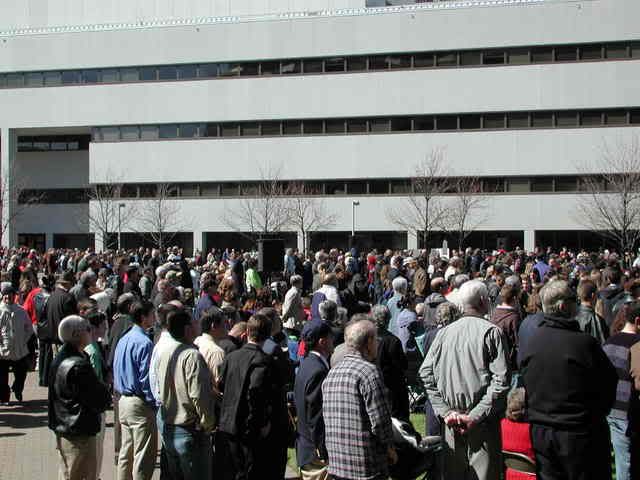 Nervous men contemplate assaults on their virility.
Tweet
Tagged:
BlueNC is dedicated to making North Carolina a more progressive and prosperous state. If your intention is to disrupt this effort, please find somewhere else to express your opinions.