A new anti-Republican blog
Submitted by momoaizo on Thu, 05/20/2010 - 3:28pm
While reading on the inter-tubes today, I came across this very interesting Blog. The name is "Republican against our sorry, do-nothing North Carolina Senator, Richard Burr"! Here's a nice quote....

Our Republican Senator Richard Burr reminds me of Raleigh, North Carolina Realtors. He's an impediment to progress. It's time for him to go. North Carolina deserves better than Richard Burr.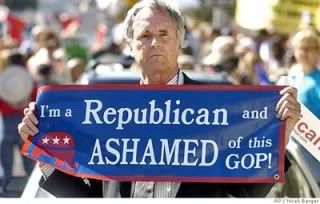 I'd say he's 100% right, North Carolina deserves better than Burr!
Tweet
BlueNC is dedicated to making North Carolina a more progressive and prosperous state. If your intention is to disrupt this effort, please find somewhere else to express your opinions.