Submitted by James on Thu, 11/09/2006 - 12:46pm
Pundits and prognosticators are coming out of the woodwork today with all manner of revisionist history and self-indulgent back slapping. Having made their electoral predictions, they're all trying to prove how smart they might have been, as though anyone outside their tiny fan clubs actually cared what they had to say in the first place. It's a three-ring Puppetshow with ideologues sifting through their carefully constructed tea leaves to reach foregone, face-saving conclusions.
What's most disingenuous are the rationalizations that Tuesday's dramatic Democratic victories were about campaigning tactics. Art Pope's Stage Manager at the John Locke Foundation declares,
Their broad victory, however, was not a deep victory. It was not an earth-shattering, ideological transformation of the political landscape.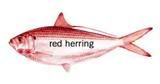 For those unfamiliar with the JLF Puppetshow, this is the kind of irrelevant, red-herring bullshit we've come to know and love. Who ever said it WAS an earth-shattering, ideological transformation of anything? Of course, the election was close ... this nation is sharply divided. And it sharply divided for one reason: right-wing extremists and free-market fundamentalists have spent the past two decades finding and exploiting wedge issues designed to erode our common ground.
At the national level, Karl Rove has been the master of dirt and division, beating the drum of greed and fear to the point of mind-numbing tedium. After falling prey to his tactics for six long years, the American people have finally awakened from their stupor. Even in bright red states like South Dakota and Arizona, the people have said, 'stay the hell out of our bedrooms and bodies' with resounding clarity.
Here in North Carolina, the right-wing extremists have also been firmly repudiated. But it's not because they don't know how to buy elections and purify their shrinking center of power, it's because their policy ideas are bankrupt and irrelevant. They have cried wolf again and again to an electorate that simply does not share their extremism. As I wrote on Monday:
The people of North Carolina seem to have more confidence in Democrats to operate the machinery of public policy for the common good. And with good reason. Republicans hate government, which explains why they're so bad at it.
Chris Fitzsimon echoed these thoughts at NC Policy Watch on Wednesday, and closed with a prudent recommendation to our newly elected officials:
Current and future members of the House Democratic Caucus are reportedly meeting Wednesday night in Raleigh to talk about the election results. Let's hope they don't get too caught up in analyzing tactics that worked and forget about the policy decisions they made that played an important role in their campaign successes.
And so it begins, the hard work of governing.
~~~~~~~~~~~~~~~~~~~~~~~~~~~~~~~~~~~~~~~~~~~~~~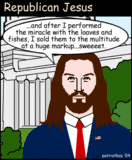 The reactionaries on the right will continue to push for tax policy that favors the wealthy elite. In doing so, they seek to dismantle the institutions of public service, all the while proclaiming that "You're on your own." This YoYo approach dismisses the notion of common good in favor of personal greed and profit.
People interested in progress realize that we are indeed all in this together. We want to see the same kind of excellence in public service that we see in the best companies in the private sector. We do not believe government is the solution to everything, but we firmly reject the idea that it is not the solution to anything of importance. We recognize the value of planning and investment in public infrastructure and public service. We're happy to pay for extraordinary performance because we recognize that the key to success is having great people engaged and committed to a shared vision of the common good.
Are we anywhere near "excellence" in public service? Sadly, we have much room for improvement even though there are pockets of excellence sprinkled throughout our state. Because after decades of anti-tax bullshit and the rush to the bottom, too many people have bought into the belief that public service is a second-class job. We say it's okay for CEOs to make billions profiting from Bush's war in Iraq, while teachers in public schools barely make enough to live on. We cut budgets and end up hiring second-tier employees who often have little choice but to value longevity over innovation.
In sum, the balance has been shifted too far. Too many citizens accept the government-haters' mantra that good enough is good enough, and that the privatization is a cure for whatever ails us. It's time to restore balance. It's time to truly value excellence in public service and invest in what it takes to achieve it.
Tweet
Tagged: