Submitted by James on Tue, 07/29/2008 - 5:53pm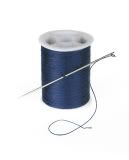 Everything you never wanted to know about Duke Energy's crappy Save-a-Watt program, courtesy of Mark Binker.
Updated with another good post from NC Policy Watch.

Tweet
BlueNC is dedicated to making North Carolina a more progressive and prosperous state. If your intention is to disrupt this effort, please find somewhere else to express your opinions.