Planning in the rearview mirror
Submitted by James on Tue, 05/15/2012 - 10:38am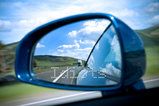 I'm not often surprised by the anti-science bias of today's Tea Party Republicans in Raleigh, but I have to admit that this news caught even my cynical self off guard.
The proposed bill would limit forecasts for future sea-level rise to what the ocean along the N.C. coast did last century. Using that standard, the state would plan for rise of about 12 inches by 2100. Determining the rate would fall to the N.C. Division of Coastal Management. Language in the bill says the rates "shall be limited to the time period following the year 1900" and that "(R)ates of sea-level rise may be extrapolated linearly to estimate future rates of rise but shall not include scenarios of accelerated rates of sea-level rise."
Tweet
Tagged:
BlueNC is dedicated to making North Carolina a more progressive and prosperous state. If your intention is to disrupt this effort, please find somewhere else to express your opinions.