Submitted by James on Fri, 06/08/2012 - 6:22pm
Today I became a first-time grandfather. Please join me in welcoming Penelope Fay Protzman (Poppy) to the world. She joins our son Alex, our daughter Lily, and our daughter-in-law Alys as part of the growing progressive front in America.
Alys and Poppy Protzman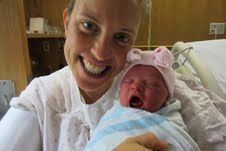 Alex, Alys and Poppy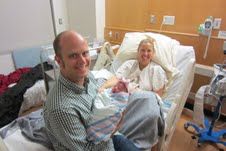 Tweet
Tagged:
BlueNC is dedicated to making North Carolina a more progressive and prosperous state. If your intention is to disrupt this effort, please find somewhere else to express your opinions.