Puppetmaster Goes for Broke
Submitted by James on Wed, 01/03/2007 - 7:15pm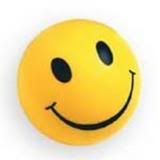 If you're not familiar with Guidestar, you should be. Among other things, it's a free and easy-to-use resource for tracking who gives money to which non-profit organizations. For example, organizations such as the John Locke Puppetshow can be examined to see where their money is coming from - and how it's being spent.
In 2004, Art "the Puppetmaster" Pope contributed $1,696,142 to keep his think tank thinking. In 2005, he upped the ante by nearly a cool million, coming in at $2,625,807. That amount is more than 80% of the entire $3.15 million operating budget of the Puppetshow.
What's the difference between 2004 and 2005? That's hard to say. Could it be that the mean old liberals are gumming things up and making Stagemanager Hood have to actually work for a change? The guys at the John Locke Foundation have never run a business where they had to compete to make a living, and with the Puppetmaster as their sugar daddy, they still don't have to. But at least we can give them a run for their money.
A
PS Just so you know what we're up against, these figures show that the Puppetshow spends $263,000 per month to keep their plates spinning and their propaganda spewing. That's about 3000 times what we spend at BlueNC.

Tweet