Submitted by James on Thu, 09/21/2006 - 9:14am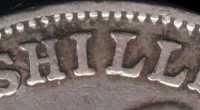 UNC School of Journalism professor Phil Meyer wrote a book years ago called Precision Journalism. Among other things, it examined how news organizations should and shouldn't use polling data to supplement their stories. Apparently, the cracker-jack political reporting staff at the News and Observer missed a few classes.
It's bad enough that the N&O's Rob Christensen consistently relies on Art Pope's Puppets as sources to bolster his stories. But today, Pope's "multi-million-dollar opinion-manufacturing machine" grabs the golden ring in a trashy little piece of reporting that should be embarrassing. If he were in class with Professor Meyer today, Christensen's lame excuse for news would have received an automatic F.
At issue is "manufactured news" spewing forth from one of the Puppetmaster's more shady sideshows, the John William Pope Civitas Institute, headed by Jack Hawke. Hawke, once a top dog in the NCGOP, has been reduced to a doddering old reactionary under the influence of the Art Pope's pocketbook. His Civitas Institute cranks out half-baked polls every couple of months, purporting to reflect North Carolina public opinion.
The provider of said polls is a company called TelOpinion, a right wing "research" firm that specializes in cheap, fast phone work.
TOR's overhead is low, its prices lower, its quality just as high, if not higher, than the competition. It has 30 phone stations in house, with centralized monitoring and full supervisory staff. All coding, data entry and tabulation are conducted on site to insure integrity, quality and quick turnaround to the client.
And who's the objective spokesman from TelOpinion that Christensen relies on for his story? Well, it's Bill Lee.
He is an acknowledged expert in campaign planning and strategy and has taught these and other subjects in virtually every national conservative or Republican campaign school.
I was in the market research business for 20 years and I can tell you first-hand that partisan robo-calling operations like TelOpinion are a joke. Which makes it perfectly fitting the the News and Observer would cover the poll as though it represented anything other than Art Pope's own twisted view of the world. Plus what credentials company's owner has! This guy is enough to make the John Locke Foundation seem fair and balanced.
A few weeks ago, Ted Vaden took his reporting staff to task for relying on the Puppetmaster's multi-million-dollar opinion-manufacturing machine as a source of news. It was a valiant effort, Ted, but don't even bother next time. The political reporting staff obviously doesn't give a damn what you have to say. They've found their niche: crappy polling, crappy reporting, crappy news.
Anglico
PS If the N&O hadn't fallen so far so fast, the paper would be doing its own damn polling instead of serving as stenographers for the government-hating right.
Tweet