Saturday Night Open Thread: How's Your Day?
Submitted by Gordon Smith on Sat, 12/09/2006 - 7:52pm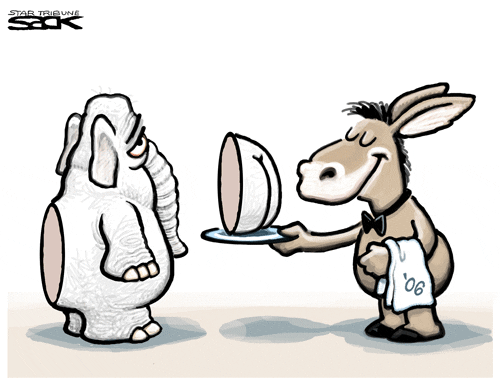 A picture and an open thread for the Christmas shoppers, the holiday partiers, the slavishly working on other projects during the weekend hours crowd, and the trolls. How'd you spend your day?
If you're up for reading more than you are for commenting, then check out these links:
The U.S. Congress, in a last act of stupidity, ok'ed the proliferation of nuclear weapons in India. A snippet from the article: "Such a policy unravels years of successful U.S. diplomatic efforts to convince countries that the benefits of surrendering the right to develop nuclear weapons outweighed the risk of staying outside the treaty and pursuing a nuclear weapons option," said retired Army Lt. Gen. Robert G. Gard Jr., a senior military fellow at the Center for Arms Control and Non-Proliferation, a Washington think tank."
Charles Taylor and Howard Coble didn't bother showing up to vote against another bad-for-NC trade deal.
Go vote in the 2006 Weblog Awards.
Tweet
Tagged: