The Republican Party Sends Me Dirty Mail
Submitted by Gordon Smith on Tue, 10/03/2006 - 10:35pm
The RNCC, embroiled in the Foley scandal after accepting $100,000 from the disgraced former Congressman in order to keep his pedophilia a secret, today delivered a glossy mailer to the Hoolie home and the homes of thousands of residents of North Carolina's 11th district. The title? "Heath Shuler Dropped the Ball...". The subject? Shuler's business, with which he no longer has any direct involvement, was late to pay taxes. The problem? Charles Taylor's unpaid taxes have been news in this district for eight years.
Charles Taylor doesn't like to pay his taxes. He fought against paying his taxes in Jackson County, which eventually had to move to have Taylor's congressional wages garnished to collect the debt. Shuler, when he learned of the mistake, paid his taxes. Taylor, when he learned of his debt, fought against county government to try to skip out on his taxes.
Shuler's statement from the Asheville Citizen-Times: ""The bulk of these taxes, other than the Heath Shuler Real Estate taxes, were paid, and they were not paid with any connection to the campaign," Rudd said. "None of Heath's personal stuff is late. Typically, it's the business entities that are late, where he's not writing the checks."

For his part, Shuler said there are "no unpaid taxes."

"When you have as many companies as we've had, and you try to work with your accountants — you pay your accountants to help you and provide for those services, and unfortunately at times, things fall through the cracks," Shuler said last week. "All the taxes have been paid."
To be clear. Shuler's business had unpaid taxes, and Shuler paid them. Taylor had unpaid taxes and cried "I'm rich, you can't tax me! I'll sue!". Also from the AC-T: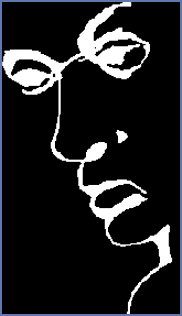 "In 2000, Jackson County officials garnished Taylor's congressional pay after he refused to pay disputed taxes on six tracts of land owned by Taylor, his company or Taylor and his wife. The property had received a tax-deferred status for years, but the county changed its designation in 1998 and requested $18,383 in taxes. Taylor paid the amount "under protest" in 2000 and sued to recoup his money, but he ultimately lost in court."
The NRCC mailing then goes on to tout Taylor's record on lowering taxes. It's so disingenuous as to be laughable. Here are some facts on Taylor's tax record:
DESPITE OUTSPOKEN SUPPORT FOR TAX CUTS, TAYLOR VOTED AGAINST TAX CUTS FOR THE MIDDLE CLASS
- In 2004, Taylor voted against a substitute amendment that would exempt individuals and families from the alternative minimum tax (AMT). (HR4227)
- In 2001, Taylor voted against a $585.5 billion alternative tax cut plan that would target the middle class. (HR3, Vote #42)
- In 2001, Taylor voted for the first part of the Bush tax cuts - a $958 billion tax cut ($1.2 billion with interest) that gives the majority of the benefits to the wealthy. (HR3, Vote #45)
- In 2003, Taylor voted for $350 Billion tax cut for the rich while giving 50 million households nothing. (HR2, Vote #225)
- In 2004, Taylor voted against a bill that would have rolled back the tax cut for millionaires and directed that money to debt reduction, education, health, and homeland security. (HRS685, Vote #301)
- In 2004, Taylor voted for the a bill that extended child tax credits to couples that earn $250,000. This added $228 billion to the national deficit. (HR4359, Vote #209)
- In 2003, Taylor voted for tax cuts that would benefit the wealthiest people in the country the most. Taxpayers with incomes of more than $1 million would receive average tax cuts of $93,500 in 2003, while the middle fifth of households would receive an average tax cut of just $217. (HR2 , Vote #182)
- In 2001, Taylor voted for a $214 billion ($260 billion with interest) stimulus proposal that included a $6.5 billion tax break extension for financial corporations with overseas operations. (HR3529 , Vote #509)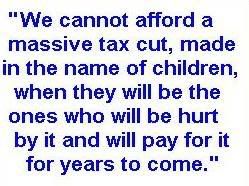 This is just the tip of the iceberg. The NRCC mailer accuses Shuler of Taylor's sin, then goes on to trumpet Taylor's tax stances. Taylor's tax record is great if you are very rich or a multinational corporation. If you're anyone else, then Taylor did nothing for you.
Feel free to call Taylor's Congressional office (828) 251-1988, or his campaign office (828) 251-0555 to tell him what you think of his party's disinformation campaign to trick the voters of NC's 11th district into forgetting Taylor's lousy tax record.
Tweet