Submitted by James on Sun, 10/28/2007 - 11:35am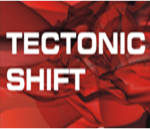 A week ago yesterday, the tectonic plates beneath the political landscape in North Carolina shifted dramatically - and irreversibly. Our regular readers will be forgiven if they took the changes in stride, but make no mistake: we are living in a different political world than the one we lived in eight days ago when Jim Neal spent an hour live-blogging here at BlueNC.
The aftershocks have been profound and far reaching. From the DSCC to the NCDP, from the mainstream media to the mainstream blogosphere, the deck has been reshuffled and all bets are off.


Here in North Carolina, the introspection has been fascinating to watch. Ted Vaden at the News and Observer has this to say about how his newspaper covered the story. (He didn't mention that his ace political reporter got our name wrong, and still hasn't corrected it.)
Neal's candidacy as a gay man is as significant -- because of its uniqueness -- as the election last week of the nation's first Indian-American as governor, in Louisiana. The N&O didn't "out" Neal. He made it public himself. And it didn't glorify his lifestyle by putting the story on the front page. The man is running for the U.S. Senate. He is openly gay. That's a story.

The interesting story now is the fallout. The discovery that their only candidate is gay reportedly has Democrats scurrying for alternatives, and at least one candidate who had passed on the race, Sen. Kay Hagan of Greensboro, was taking another look. Maybe that tells us something about how much North Carolina has grown up as a state.
A deeper analysis was delivered today by Paul O'Connor at the Winston-Salem Journal. I agree with Paul's take on the issues almost completely. His closing paragraphs nail the central point nicely.
Finally, and maybe most potentially damaging for the Democrats, is the question of what happens in the state's gay community if the Democratic Party does enlist a high-profile, or at least a medium-profile, straight candidate to seek the nomination? Will this infuriate gay activists? Will they see this as a slight to their participation and loyalty to the party? My guess is that they would.

At first glance, Neal's orientation would appear to be the lock for Dole should they face each other in the general election. But it raises many questions, and the election is still a year away. Don't count on anything.
I've spoken with many progressive Democrats over the past week and there is remarkable unanimity in their views. Progressives are sick and tired of being used by the mainstream Democratic Party. It doesn't matter whether they're gay or straight, many have that uneasy feeling that the Democratic leadership wants progressive votes and progressive money - but not progressive voices. They think we'll sit still and take it while they continue to bungle on the parliamentarian front, as well as on the policy front. They think we'll fold our hands and accept their milquetoast efforts to end the war in Iraq, and still help fill their campaign coffers. They think we'll tolerate their back-room deals without a whimper of protest.
They are wrong.


Tweet
Tagged:
BlueNC is dedicated to making North Carolina a more progressive and prosperous state. If your intention is to disrupt this effort, please find somewhere else to express your opinions.