Tour NC With Me – Jackson Hamlet
Submitted by momoaizo on Sun, 10/22/2006 - 2:29am
At the turn of the century, when Tufts first developed Pinehurst into a health resort, a cry went out throughout the south to all "Negroes" - "there is work here". They came to work, they came for land, and they came to live.
In the 111 years since Pinehurst was first urbanized, the African-American community of Jackson Hamlet has not been able to keep pace with its neighbor. Pinehurst with its lush, green golf courses draws thousands of visitors a year. They stay in the expensive rooms of the Carolina Hotel and the Holly Inn,, or play one of eight golf courses. Many residents of Jackson Hamlet or their ancestors have worked in Pinehurst. Some of them helped build it.
Please follow below the fold...

Drive south on highway 5 past the affluent homes, past the Carolina Hotel, past the Country Club and the scenery opens to manicured golf courses on each side of the road. About a mile south also on each side of highway 5 is Jackson Hamlet. Somewhere between the ABC store and Gains Street is the boundary between the two.
Jackson Hamlet is part of a nation-wide phenomena called "underbounding"

(by Allan M. Parnell) Political exclusion, or underbounding as Aiken (1987) labeled it, occurs when African-American neighborhoods are kept just outside of a town's boundaries, resulting in lower levels of services, reduced access to infrastructure and limited or no political voice in land-use and permitting decisions. Africa-American communities are systematically excluded from towns by administrative decisions made by elected and appointed officials and the gerrymandering exclusions of African-American resident from small towns of the South.
In 2005, Pinehurst hosted it's second U.S. Open and the residents of Jackson Hamlet grabbed the opportunity to publicize their plight.
(by Tim Whitmire AP writer) Jackson Hamlet, squeezed between Aberdeen and Pinehurst, has a median income of just $25,625.
The roads there are mostly unpaved. Homes are modest, if not run down. Many are decrepit trailers.
But follow the rutted roads to the east end of the neighborhood, take a sharp right up a sandy embankment and you're onto a paved cul-de-sac with $500,000-plus vacation homes that surround a manmade lake and members-only Pinehurst Beach Club.
Linda McDowell of Jackson Hamlet believes her neighborhood would need more than annexation to solve its problems.
"We can't live up to the standards they live up to" in Pinehurst and Southern Pines, she said. "We don't have the income."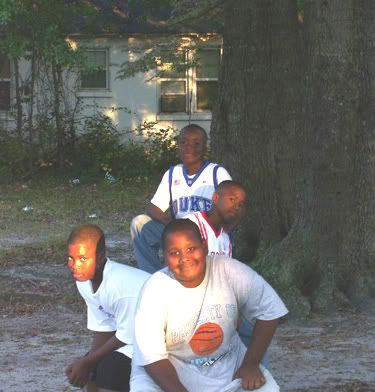 In a diary written by
lcloud at BlueNC
(the director of a local non-profit), she explains what happens when a golf tournament comes to Pinehurst.
When a Golf Tournament comes to town, employment kicks into high gear. The resort and other hotels and restaurants hire people by the dozen, and their regular employees get hours and hours of good overtime.

Since a Golf Tournament is relatively short, most employees are willing to work double, even triple shifts for the good money that comes in. That doesn't sound bad, does it?

The problem is this. Many of those employees are making barely minimum wage to start out with. Often they are single parent families, or both parents from the family are working for the resort. For most of the year, they rely on childcare subsidy provided by the state through the County Department of Social Services.

Childcare subsidies are a good thing - they help keep families working. Once a family is accepted onto the subsidy rolls, they must be re-evaluated once a year as to eligibility. Many of the individuals who work for the resort were originally hired, and originally applied for subsidy, in the spring/summer, because that's when the resort is at its busiest. When a family goes in for re-evaluation, they are asked to bring their paystubs/income statements for the previous month.

In 2005, many families lost their subsidy because for that month alone, their income was way too high to receive the subsidy. This wouldn't be a problem, normally - the family could simply reapply, have another appointment, and aside from a few beaureacratic headaches, be back in the swing in a month or so. Or so you would think.

Alas, that's not the case. The waiting list for child care subsidy in Moore County is nearly 6 months long, so many families had to either quit work, or continue working but pull their children out of safe, regulated child care, and were forced to rely on substandard, often unsafe solutions - such as having their child sleep in their car while they work. (Yes, this is documented.)
The community of Jackson Hamlet is filled with loving, hard working people who want to participate in the American Dream. Deacon Russ told me, " I'm just an old retired man but I hope to see the day when everyone is valued equally."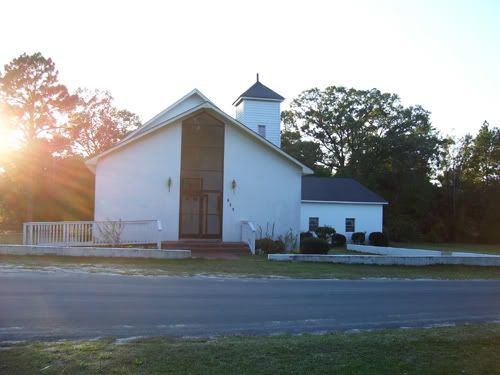 Tweet
BlueNC is dedicated to making North Carolina a more progressive and prosperous state. If your intention is to disrupt this effort, please find somewhere else to express your opinions.