Submitted by James on Thu, 01/08/2009 - 10:17am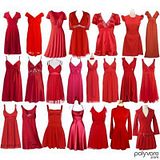 There's big inauguration happening in DC later this month, but there's another going down this weekend in Raleigh. The Dome has been all a-twitter with coverage of the extravagance, the red dress, and the happy dancing to be had.
A few weeks ago, Rob Schofield captured my own opinion about the grand affair.
None of this is to imply that there isn't a place for ceremony and celebration at important moments of institutional renewal in our democracy. No one's saying we shouldn't fire some guns or have a nice parade. But if such celebrations occur they ought to belong to all of us and be conducted with some eye toward the tenor of the times. At this point, next month's celebrations look like they will amount to nothing more than business as usual in a dreadfully unusual time.
The phrase "fiddling while Rome burns" seems to perfectly fit the bill.
Meanwhile, pundit Gary Pearce is quoted in the Dome post:
Several cocktail parties, musical performances from notable North Carolinians and the traditional inaugural ball Friday night should draw more than 4,000. "For people who gave her money, who have worked for her, it's a big deal," said Democratic consultant Gary Pearce.
I'm one of those people. I gave Perdue money and I worked for her. And I can say without equivocation, it is indeed a big deal to me. A big, bad deal. I took Perdue at her word that "business as usual" would not be business as usual.
I'm sure the new governor will say some moving words about how these are hard times for regular people. We're hearing a lot of that these days. But from where I sit, those "regular people" don't have much to gain from the hundreds of thousands of dollars companies are spending to get plugged into the inaugural bash. One of those "regular people" is a friend of mine who just filed for bankruptcy because of mounting medical bills. Another friend is working 80 hour weeks in two jobs to keep his house. The list goes on and on and on and on, while the new governor dances in her fancy red dress.
As you might imagine, I declined my invitation.
Tweet
Tagged:
BlueNC is dedicated to making North Carolina a more progressive and prosperous state. If your intention is to disrupt this effort, please find somewhere else to express your opinions.