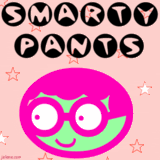 Since we're winding down from a most excellent day of Women on Wednesday at BlueNC, I thought I'd point you in the direction of a new progressive blogger over at Progressive Pulse. Her name is Andrea Verykoukis, and she has a fine way with words. (I also admire her disdain for the so-called North Carolina Education Lottery.)
I owe you an apology, dear readers. Last week in my, perhaps undue but definitely indecorous, haste to work "booger-eating moron" into the policy discussion we're having here (did it again!), I neglected to celebrate the first birthday of North Carolina's Education Lottery. Yes, that esteemed institution that has already led to the criminal convictions of three people, has turned one. Baby's all growed up. But not as much as we were promised. The projected $1.2 billion in sales was actually $895 million and education programs are going to get about $70 million less than they thought. Old news, you say, but it bears mentioning as the governor's proposed shifting prize and education percentages to beef up lottery revenue.
Check out the rest of the entry and encourage Ms. V., to stop by and introduce herself.
And just in case I forget to say it often enough:
I love all you smart-ass women.