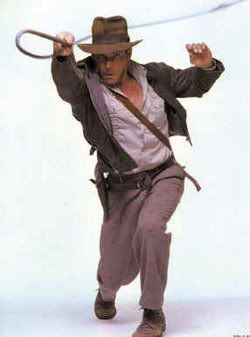 Deputy At-Large Whip, to be exact. This does not mean that a newly deputized Shuler will wield an enormous bullwhip. It's an invitation for our freshman Congressman into Democratic Party leadership.
From the Shuler office:
"Representative Heath Shuler announced today that he has been chosen to serve as a Deputy At-Large Whip in the 110th Congress by House Majority Whip James E. Clyburn (D-SC). In his leadership role, Rep. Shuler will play a key role in helping pass legislation important to America's working families.

"The agenda I will be advancing as a Deputy At-Large Whip will be pro-family, pro-American worker, and pro-energy independence. I will use this leadership position to make certain that the moderate, common sense views of the people of the 11th District are heard loud and clear here in Congress."

Majority Whip Jim Clyburn said of adding Shuler to his whip team, "When I visited Heath Shuler this fall in North Carolina I saw in him the leadership and dedication needed for an effective whip organization. But even more important is the perspective he brings to our Caucus and to my leadership team."
Shuler's position will task him with gathering support for proposed legislation.
If Heath's first hundred hours are indicative of the rest of his term, then we can expect to see a conservative when it comes to budget and social issues, a populist on issues of labor, education, health care and the environment, and a play-it-down-the-middle moderate on the war in Iraq.
Comments?
(Parenthetical Addendum: Congressman Heath Shuler a.k.a. Deputy Whip Largely will officially open his Asheville office tomorrow from 1-3pm. All are welcome. Shuler's office at 356 Biltmore in a brown brick building just before the hospital if you're coming south from downtown across from Choctaw Street.)