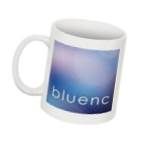 PHIL SMIRK
Pope beneficial to state (Raleigh News & Observer column) -- Art Pope is to be commended for his many years of public service, especially for his 20 months as the state's budget director.
http://www.newsobserver.com/2014/08/25/4096078/phil-kirk-pope-beneficial-to-state.html
THE SPILL
McCrory: I'll sign coal ash bill that violates constitution (AP) — Gov. Pat McCrory says he will likely sign a coal ash cleanup bill approved last week by the North Carolina legislature into law, even though he suggested a key provision violates the state Constitution.
http://www.news-record.com/news/north_carolina_ap/mccrory-coal-ash-commission-violates-constitution/...
Governor Will Sign Coal Ash Bill, But May Challenge It In Court (WUNC-FM) – Gov. Pat McCrory says he plans to sign a bill to manage North Carolina's coal ash ponds. But he may also challenge a key part of it. The governor played a role this summer when members of the House and Senate were crafting the plan. He made suggestions of his own on what to do with Duke Energy's 100 million tons of coal ash. The bill is now on his desk. Over the weekend, his support for it was cautious.
http://wunc.org/post/nc-governor-will-sign-coal-ash-bill-law-may-challenge-it-court
McCrory likely to sign coal ash bill despite concerns (Raleigh News & Observer) -- NC Gov. Pat McCrory says he will sign the coal ash bill despite his concerns that it unconstitutionally usurps his power to appoint the majority of an oversight commission, a provision that he might challenge in court.
http://www.newsobserver.com/2014/08/25/4096100/mccrory-likely-to-sign-coal-ash.html
Cleanup questions remain for Duke Energy after coal-ash bill passes (Charlotte Business Journal) -- Duke Energy expects to finalize plans for closing its coal-ash storage ponds by year end, but it is not clear when the plans will become public.
http://www.bizjournals.com/charlotte/blog/energy/2014/08/cleanup-questions-remain-for-duke-energy-af...
Monitoring of Ohio River continues after Duke Energy oil spill (AP) — Cleanup of thousands of gallons of fuel oil spilled into the Ohio River from a power plant last week is mostly complete, and monitoring for any residual problems continues. An estimated 9,000 gallons of oil spilled Aug. 18 at a Duke Energy power plant in New Richmond, about 20 miles southeast of Cincinnati. Earlier estimates were around 3,000 to 5,000 gallons.
http://www.news-record.com/news/north_carolina_ap/monitoring-of-ohio-river-continues-after-oil-spill...
North Carolina's coal ash plan: What happened to the 'deal breaker'? (Carolina Public Press) -- The 2013-2014 North Carolina General Assembly session ended with the passage of coal ash legislation, an achievement — and a legislative compromise — few had expected earlier this year. How it happened — and what the future looks like for further legislative action on the state's coal ash.
http://www.carolinapublicpress.org/20182/north-carolinas-coal-ash-plan-what-happened-to-the-deal-bre...
How the NC House, Senate voted on the state's coal ash bill (Carolina Public Press) -- North Carolina lawmakers approved a the Coal Ash Management Act of 2014 last week. Here is how the state's legislators voted on the measure, which Gov. Pat McCrory said he intends to sign.
http://www.carolinapublicpress.org/20188/vote-check-how-the-nc-house-senate-voted-on-the-states-coal...
CAMPAIGN 2014
N.C. Sen. Kay Hagan braces for Obama's Charlotte visit (AP) -- Already Monday, GOP candidate Thom Tillis released a statement accusing Hagan of being a "rubber stamp" for Barack Obama's administration.
http://www.news-record.com/news/government/elections/n-c-sen-kay-hagan-braces-for-obama-s-charlotte/...
Obama to announce new measures for veterans (The Hill) -- The president will also announce a new partnership with banks to help veterans.
http://thehill.com/policy/defense/215942-obama-to-announce-new-measures-for-veterans
President Barack Obama to unveil initiatives to help veterans in Charlotte speech (AP) -- President Barack Obama will announce executive action to improve the mental well-being of veterans during an appearance Tuesday before the American Legion National Convention in Charlotte.
http://www.charlotteobserver.com/2014/08/26/5129749/president-barack-obama-to-unveil.html
Obama addresses vets in trip laden with politics (AP) -- Three months after a veterans' health care scandal rocked his administration, President Barack Obama is addressing the American Legion National Convention in an appearance that is also fraught with midterm politics. The president's speech to the Legion convention Tuesday in Charlotte, North Carolina, aims to draw attention to administration initiatives to care for veterans once they come home. For Obama, the visit to North Carolina has a heavy political subtext. The state's Democratic senator, Kay Hagan, is in a difficult re-election race and Obama is not popular in the state. Hagan was scheduled to speak to the American Legion too, but her spokeswoman declined to say whether she would appear on stage with the president. The campaign of Hagan's Republican opponent, Thom Tillis, accused Hagan of being a "rubber stamp" for Obama and "compliant with the administration's failure to provide our veterans with the health care that they deserve.
http://www.wral.com/obama-addresses-vets-in-trip-laden-with-politics/13924678/
Obama Visit to N.C. Puts Hagan on the Spot (Wall Street Journal) -- President Barack Obama's plan to visit North Carolina Tuesday is posing a fresh test of Democratic Sen. Kay Hagan's relationship with the administration following her criticism of its record on handling problems at the VA, and her GOP opponent is challenging the incumbent's apparent efforts to keep a critical distance.
http://blogs.wsj.com/washwire/2014/08/25/obama-visit-to-north-carolina-puts-hagan-on-the-spot/?mod=W...
Veterans issues top US Senate race agenda (Charlotte Observer) -- Veterans issues will highlight President Barack Obama's speech to the American Legion Convention in Charlotte Tuesday. And, for the moment, they'll top the agenda of North Carolina's U.S. Senate race. Even before Democratic U.S. Sen. Kay Hagan follows Obama to the stage of the Charlotte Convention Center, she sought to distance herself from his handling of problems at the Department of Veterans Affairs. "The Obama administration has not yet done enough to earn the lasting trust of our veterans and implement real and permanent reforms at the VA," she said shortly after his trip was announced. A spokesman for Republican Thom Tillis called that "election-year rhetoric" that was "too little, too late."
http://www.newsobserver.com/2014/08/25/4096272/veterans-issues-find-way-into.html
Political intrigue in Charlotte (Charlotte Business Journal) -- You know it's a midterm election year when the GOP challenger is more excited about a visit from the opposing party's president than the Democratic incumbent.
http://www.bizjournals.com/charlotte/blog/queen_city_agenda/2014/08/political-intrigue-in-charlotte-...
Tillis near bottom; Ranking the 2014 Senate GOP Nominees (US Conservative News) -- Like it or not, the establishment had their way with the 2014 Republican field. The "conservative alternative" candidates failed to top the GOP preferred choices. But that does not mean there lacks some candidates that conservatives can get behind. Here, we rank the 2014 crop of 16 Republican Senate nominees and take a look at which candidates give conservatives some incentive to help vote in a Republican majority. … #13 Thom Tillis (North Carolina) - This was supposed to be one of the easier seats for the GOP to take back. After beating back a handful of more grassroots-oriented challengers, the establishment settled on Tillis who somehow manages to be less popular than Kay Hagan. Despite horrific favorability numbers, he was deemed "the most electable" over other conservatives who were outperforming him against the weak Democratic incumbent.
http://usconservatives.about.com/od/2014-Elections/fl/Ranking-the-2014-Senate-Republican-Nominees.htm
Tillis: Hagan Broke Promises To N.C. Veterans (N.C. Political News) – N.C. House Speaker and GOP U.S. Senate candidate Thom Tillis' campaign blasted incumbent Democrat Kay Hagan on Friday, accusing her of breaking promises to the state's veterans. A release from the Tillis campaign had this to say: "Kay Hagan is refusing to take any responsibility for breaking her promises to veterans, instead pointing blame at the Obama administration to distract from her own failures. After six years of watching the quality of care at the VA worsen, Hagan's election-year rhetoric is too little, too late. Unlike Kay Hagan, Thom Tillis will constantly demand accountability and transparency from Obama and the VA to ensure that our veterans are receiving the timely and quality healthcare they deserve."
http://www.ncpoliticalnews.com/?p=10476
Court hears arguments on voters having to prove citizenship (LA Times) -- One day before Arizona's primary election, the U.S. 10th Circuit Court of Appeals in Denver heard arguments Monday on the constitutionality of voters having to prove citizenship through a passport or birth certificate before they can register to vote.
http://www.latimes.com/nation/nationnow/la-na-nn-arizona-voting-20140825-story.html#navtype=outfit
Future of Export-Import Bank Is Wild Card in Key Senate Races (New York Times) -- The reauthorization of the agency that offers loans to foreign buyers of American products has become a source of friction in high-profile campaigns. In North Carolina, Senator Kay Hagan, a Democrat, is siding with big business in her support of the Export-Import Bank of the United States and attacking Thom Tillis, her Republican challenger who opposes the bank but is endorsed by big business. … "The Export-Import Bank is set up to play political favorites and give huge taxpayer handouts to big, billion-dollar corporations, a glaring example of what's wrong with Washington," said Daniel Keylin, a spokesman for Mr. Tillis, the speaker of the North Carolina House of Representatives. He said Mr. Tillis would not support the bank unless major changes were made on behalf of small business.
http://www.nytimes.com/2014/08/26/us/politics/future-of-export-import-bank-splits-candidates-in-key-...
Putting Senate campaign ads to the truth test (WSOC-TV) -- Many consider the hottest U.S. Senate race in the country is between incumbent Democrat Kay Hagan and Republican challenger Thom Tillis. Both sides are spending millions in advertising trying to win your vote. So Action 9's Jason Stoogenke is putting the ads to the truth test. He looked at two ads this week and will continue to look at ads between now and election night, just over two months away. The ad against Tillis comes from the group Women Vote. It says, "The same pay for the same work, but Thom Tillis said no." Is it true? Yes. Tillis runs the North Carolina House and the House sent Bill 603 -- the "Equal Pay Act"-- to the Rules Committee. That's where many bills go to die and it hasn't been heard from since. … Crossroads GPS is running an ad against Hagan. It says, "Hagan voted to raise the debt ceiling by more than $5 trillion." True? Yes, she voted to raise it but so did most of Congress. After all, the country was facing possible default and could have triggered a global financial crisis. The ad goes on to claim, "…while voting against a balanced budget amendment." True? Yes and no. There were actually two votes on this. Hagan voted against one of them -- one that would have changed the Constitution itself. But she broke party ranks and voted for the other. Both of those votes still failed.
http://www.wsoctv.com/news/business/consumer-advice/action-9-putting-senate-campaign-ads-truth-test/...
Hagan Calls For Federal Action To Combat Child Trafficking (N.C. Political News) -- S.S. Sen. Kay Hagan (NC), Chair of the Subcommittee on Children and Families, is calling on the U.S. Departments of Education and Health & Human Services (HHS) to take action against the growing prevalence of child trafficking in the United States. After holding a hearing last month that examined how child victims are going unidentified, misidentified or underreported because of gaps in training for health care providers, school personnel and social workers, Hagan is pressing the Departments to issue guidelines that will help these dedicated professionals better identify and treat victims.
http://www.ncpoliticalnews.com/?p=10474
Dems Are (Slowly) Learning to Love Obamacare (National Journal) -- Democrats won't be mounting a big political offensive around the Affordable Care Act any time soon, but they're beginning to test the pro-Obamacare waters. Heading into the 2014 midterms, Republicans continue to hold a clear advantage in the politics of Obamacare. And even if the tide does ultimately shift for the law, it almost certainly won't happen by November. Still, there are signs that Democrats are slowly becoming more confident talking about the health care law, or at least parts of it. … The recent ad in which Mark Pryor of Arkansas—one of the Senate's most vulnerable Democrats—highlighted popular provisions of the Affordable Care Act. The ad shows Pryor, appearing alongside his father, discussing his own bout with cancer and saying he "helped pass a law that prevents insurance companies from canceling your policy if you get sick, or deny coverage for preexisting conditions." Many liberal pundits were ecstatic about the spot, proclaiming that Democrats finally understood how to win on Obamacare. But Democratic strategists said that wasn't the most important element; the ad is "very much about Mark telling his personal story," and not about making a pro-Obamacare argument, said Justin Barasky, a spokesman for the Democratic Senatorial Campaign Committee. "This is not a response ad by any means; this is a bio ad, this is an ad about who he is. They would have run this ad regardless of what the politics of ACA are," a Democratic strategist said. Similarly, Sen. Kay Hagan has made the law's Medicaid expansion a key component of her bid for reelection in conservative North Carolina, which has rejected the coverage expansion.
http://www.nationaljournal.com/health-care/democrats-are-slowly-learning-to-love-obamacare-20140826
Hagan rallies supporters (Richmond County Daily Journal) -- During a Saturday visit, U.S. Sen. Kay Hagan contrasted her work to boost employment and her support of education in North Carolina to the record of her opponent in the November general election. Hagan, a Greensboro Democrat, is running for re-election against outgoing N.C. House Speaker Thom Tillis, a Republican who has represented Mecklenburg County in the state General Assembly for eight years. Also running is Libertarian Sean Haugh, a Durham pizza delivery man. She discussed her campaign with some 75 Scotland County officials and residents at the Highlands on Saturday in an event that was closed to press. Afterward, she said that although the majority of Scotland County's population typically veers Democratic, she is not taking votes in any area for granted.
http://www.yourdailyjournal.com/news/news/50409025/Sen.-Hagan-rallies-supporters#.U_xRZsVdXbM
Five P's predict winners in 2014 Senate races (Christian Science Monitor) -- Rate the Senate races. Here is a handy-dandy guide: POSSESSION is nine-tenths of the law: If you are an incumbent, you are probably going to win. That is the No. 1 factor in predicting if how an election will go. POPULATION. The demographics of the state are an early indicator of who will win. The more African-Americans in isolation there are in state, the more likely it will be Republican. The more minorities there are in a state (Hispanic, African-American, Asian) the more likely it will be Democratic. POLLS. No matter how much we may hate them, polls provide a useful barometer of how a campaign is doing. An incumbent who is below 50 percent in a reelect is usually deemed to be in trouble. It is pretty unlikely for a challenger to overcome a deficit 10 points or more. If an incumbent is below 50 percent but has a lead of 20 points, they will usually win a general election. If an incumbent is below 50 percent, but is up only 8 points, that's a completely different story. PRESIDENT. An off-year election is usually a referendum on the job performance of the president. If more than 45 percent of the American people disapprove of the president, he will likely be a big of drag on the ticket. PERSONALITY. Candidates do matter, by the way. Hard work, likeability, personal narrative, and an ability to fundraise all help to win campaigns. … North Carolina Sen. Kay Hagan (D) vs. Thom Tillis: Senator Hagan gets 3 for incumbency. Mr. Tillis gets 4 for being a Republican in North Carolina. Hagan is right around 45 percent and Tillis has a slight lead in most polls. Tillis 6, Hagan 3.
Cash Advantage: Legislators v. Challengers (Democracy North Carolina) -- A review of financial reports by the watchdog group Democracy North Carolina shows that state legislators running for reelection have stockpiled more than $8 million in cash for the final months of the 2014 campaign. Legislators of both parties can also expect a windfall in special-interest donations when the General Assembly adjourns, likely this week, said Bob Hall, director of the nonpartisan group. The 101 Republican legislators seeking election to the NC House or Senate hold $6.8 million in cash, more than four times as much as the $1.5 million held by the 52 Democrats. (The other 17 legislators are retiring or running for another office, or they were defeated in the primary.) Senate President Pro Tem Phil Berger (R-Rockingham) led all lawmakers with $1,015,460 in cash as of June 30, the deadline for the most recent financial report. The next report is not due until late October. Senate Republican Majority Leader Harry Brown (R-Onslow) is next with $444,267, followed by Democratic Senator Josh Stein (D-Wake) with $347,413.
http://democracy-nc.org/downloads/LegFin2QtrPR2014.pdf
Legislative session sets stage for campaigns (Asheville Citizen-Times) -- The General Assembly's not-so-short session gives politicians on the campaign trail plenty to brag about and critics plenty to fire at. Lawmakers gave teachers raises and passed sweeping legislation that closes some of Duke Energy's leaking coal ash dumps. They also maintained a state budget that keeps in place tax cuts, a plan the GOP-controlled legislature hopes will create jobs. But the session, which leaders had hoped would wrap by June, dragged on as the GOP fought with itself. It ended last week; it started in May. Senate Rules Chairman Tom Apodaca, a Hendersonville Republican, even said his fellow Republicans in the House went rogue at one point and derailed his signature coal ash bill. He got the legislation back on track at the last minute.
http://www.citizen-times.com/story/news/local/2014/08/25/legislative-session-sets-stage-campaigns/14...
CMPD, Secret Service Prepare for Obama's Visit to American Legion Convention (TWCN-TV) -- President Barack Obama will visit Charlotte on Tuesday to join the thousands of veterans in the Queen City for the American Legion's annual national convention.
http://centralnc.twcnews.com/content/news/all_nc_news/711119/cmpd--secret-service-prepare-for-obama-...
Voters to decide if felony defendants can waive jury trials (WRAL-TV) -- A constitutional amendment on the November ballot would allow defendants charged with felonies to allow a judge, rather than a jury, to decide guilt or innocence. Those tried in federal and many other states' courts have a similar option.
http://www.wral.com/voters-will-decide-whether-felony-criminal-defendants-can-wave-jury-trials/13915...
Former GOP chief justice calls for big campaign buck for Hunter (Raleigh News & Observer) -- In a firey plea for money, I. Beverly Lake, a former Republican chief justice of the state Supreme Court, is rallying support for Bob Hunter in his campaign for a seat on the high court. Lake, who reached mandatory retirement age in 2006, sent out a letter to Republican donors stating his case clearly: "One justice can mean the difference between liberty and tyranny. … Since leaving the bench, I've watched liberal 'activist judges' rewrite the Constitution – and waited for one justice to stand up and say 'No' to the craziness going on in our courts."
http://www.newsobserver.com/2014/08/25/4096120/former-chief-justice-calls-for.html
Hagan-Tillis race shows why it's time to disallow anonymous ads (Raleigh News & Observer column) -- Tens of millions of dollars are flowing into North Carolina to influence the Kay Hagan-Thom Tillis US Senate race, and there's no way to know where the vast majority of it is coming from.
http://www.newsobserver.com/2014/08/25/4096087/hagan-tillis-race-shows-why-its.html
POLICY & POLITICS
HISD Recruits New Teachers Globally. Finds Goldmine In N.C. (ABC-13-TV Houston) -- It was back to school for Houston ISD on Monday, including 39 new teachers all from North Carolina. Brittany Emanuel is a high school English teacher at Sam Houston Math Science and Technology Center. "I enjoy the connections I make with the students," she says. "I think more than anything, I enjoy the relationships that we build." Emanuel is brand new to Houston and is excited about living in a bigger city after being recruited from the east coast by HISD. She's noticed she's not the only new face on campus. … Emanuel says it was a $13,000 difference for her to move here from Greensboro, North Carolina. Another teacher, Ricky Ferguson, says he nearly doubled his salary. He too moved from the Tar heel State. He and Emanuel are two of 39 teachers HISD recruited from North Carolina during four separate recruitment fairs in the across that state this summer. "I enjoy my job," says Ferguson, who starts as a science teacher Monday at Cesar Chavez High School. "I enjoy what I do. I'm trying to better myself and my family and Texas is where it's at." New teachers from North Carolina represent roughly 10 percent of all new out of state teacher hires this school year. Why is HISD targeting North Carolina teachers? The answer might lie within the walls of the State Capitol Building. After years with no raises, earlier this month North Carolina legislators approved an increase in salary for teachers effective this year. But critics of the budget plan say it's not enough. "I would say we are in crisis mode right now," Mark Jewell tells Eyewitness News. Jewell is with the North Carolina Association of Educators. He says HISD Superintendent Terry Grier, who used to work with Jewell in North Carolina, knows teachers are ripe for the picking because of low pay and lack of funding.
http://abc13.com/education/hisd-recruits-new-teachers-globally-finds-goldmine-in-north-carolina/280211/
Rankings Most Influential General Assembly Lobbyists (N.C. Center for Public Policy Research) -- Eleven former legislators now rank among the most influential lobbyists in the North Carolina General Assembly in the latest rankings released today by the N.C. Center for Public Policy Research. Harold Brubaker, former Speaker of the N.C. House of Representatives, ranks as the most influential lobbyist. A Republican from Randolph County, he served 18 terms in the House, including two terms as House Speaker in 1995-98. Brubaker represents 21 clients as a contract lobbyist, including health care companies such as GlaxoSmithKline Inc. and Blue Cross Blue Shield, as well as associations such as the N.C. Association of Realtors and the N.C. Beer and Wine Wholesalers. The rankings of the most influential lobbyists are compiled from a survey of all state legislators, registered lobbyists based in North Carolina, and capital news media. In addition to Brubaker, four other former Republican legislators who left the N.C. General Assembly in 2011 or 2012 are ranked among the most influential lobbyists. Jeff Barnhart, who served 5½ terms in the N.C. House, ranks 13th; Richard Stevens, who served five terms in the N.C. Senate, ranks 20th; Debbie Clary, who served seven terms in the N.C. House and 1½ terms in the Senate, ranks 31st; and Fred Steen, who served 4½ terms in the N.C. House and who now represents the office of the Governor, ranks 37th. Also new to being ranked among the most influential lobbyists is Patrick Ballantine at 22nd, a state Senator from 1994-2004 and Republican candidate for Governor in 2004. The latest rankings of the most influential lobbyists in the 2013 North Carolina General Assembly
http://www.nccppr.org/digitaleditions/2013lobbyistrankings
2014 'Short Session' Was Longest of Past 10 Years (Voter Update Magazine) -- Before 2014, so-called "short legislative sessions" had been getting shorter. But that trend was dramatically reversed this year.
http://thevoterupdate.com/jones/?p=2889
Rural counties fret over change to NC's business-recruitment efforts (WRAL-TV) -- The change in economic development strategy in North Carolina is raising new tensions between the state's urban and rural areas. The McCrory administration is steering away from regional development groups to a privately led recruitment model, but some leaders in rural areas worry that could create a greater economic divide between the haves and the have-nots. North Carolina's northeastern counties represent small town – hard-working but also prone to hard times. "We have a unique region, but it's a poor region that needs some resources," said Van Rogerson, president and chief executive of the North Carolina Northeast Alliance, which has handled economic development for 16 counties in the northeast corner of the state. The combined population in those 16 counties is 366,000 – less than the city of Raleigh – and the poverty rate is higher.
http://www.wral.com/rural-counties-fret-over-change-to-nc-s-business-recruitment-efforts/13923523/
Many Homeowners Still Qualify For Mortgage Relief (NPR) -- A federal program known as HARP could save homeowners who qualify to refinance an average $200 a month. But many who hear about it are suspicious, says Federal Housing Finance Agency chief Mel Watt.
http://www.npr.org/2014/08/26/343212645/many-homeowners-still-qualify-for-mortgage-relief
Women's Equality Day Activities Planned Across N.C. (Public News Service) -- Today marks the 94th anniversary of the signing of the 19th Amendment, which granted women the right to vote. Events are planned in cities across the state, including Charlotte and Raleigh, to commemorate the day.
http://www.publicnewsservice.org/2014-08-26/civil-rights/womens-equality-day-activities-planned-acro...
N.C. trade deficit jumps 17 percent in first half of 2014 (Charlotte Business Journal) -- The North Carolina trade deficit jumped to $11 billion for the first half of 2014, a 17 percent increase for the comparable six months in 2013 (and four times the national rate), when the state had a $9.5 billion trade deficit. Imports and exports both rose, a sign of growing economic activity. However, imports increased at a significantly faster clip. For the first half of the year, imports were up 8.2 percent to $26.3 billion while exports grew 2.7 percent to $15.3 billion. North Carolina imports more goods than all but 12 states, but it ranks No. 17 among the states in terms of exports. The U.S. trade deficit for the first six months increased 4 percent in 2014 to $342 billion. N.C. Gov. Pat McCrory's office declined to comment on import and deficit figures and instead focused on the increased export numbers.
http://www.bizjournals.com/charlotte/blog/morning-edition/2014/08/nc-trade-deficit-jumps-17-percent-...
Generation Later, Poor Are Still Rare at Elite Colleges (New York Times) -- Surveys of top colleges found virtually no change from the 1990s to 2012 in enrollment of students who are less well off despite a huge increase in the number of such students going to college.
http://www.nytimes.com/2014/08/26/education/despite-promises-little-progress-in-drawing-poor-to-elit...
Susie puts her best paw forward in national competition (High Point Enterprise) -- Susie, a dog that once was beaten, burned and abandoned to die, is one step closer to winning the 2014 American Humane Association Hero Dog Award. In an online vote, Susie recently won the competition's Therapy Dog category, making her one of eight finalists for the overall Hero Dog Award. More than a million votes were cast by the public and a celebrity panel of dog lovers and experts. Online voting for the eight finalists has begun and will continue through Sept. 15 on the competition website at www.herodogawards.org. Each of the eight finalists and their handlers will be flown to Hollywood to take part in the Hero Dog Awards gala at the Beverly Hilton on Sept. 27, to be broadcast on Hallmark Channel. There they will walk the red carpet, conduct VIP interviews and attend the star-studded awards show and black-tie gala, where the overall winner will be announced. "Susie's triumph over pain and fear led us to fight for stronger anti-cruelty laws in North Carolina. In 2010, we proudly stood by as Gov. Bev Perdue signed Susie's Law into effect with Susie's paw-print beside the governor's signature. But teaching never ends. Susie, a certified therapy dog, goes to schools, hospitals, and churches as we bring messages of kindness, respect and responsibility to children and adults. Susie greets everyone with a wag and a smile, never thinking about inspiring three children's books and a movie, but living in the moment to give kisses and cuddles to those who need to know that forgiveness and grace are the greatest gifts."
http://www.hpe.com/life/x1145201313/Susie-puts-her-best-paw-forward-in-national-competition
Burr talks corporate tax cuts, energy exploration (Hendersonville Times-News) -- The best thing the federal government can do to encourage the growth of manufacturing is "to get the hell out of the way," Sen. Richard Burr (R-NC) said Monday following a tour of the Sierra Nevada brewery and nearby Continental plant. "Innovation is going to happen in the U.S. as long as the government doesn't stymie it," Burr said while sharing a Pale Ale with Brian Grossman, general manager of Sierra Nevada's Mills River brewery. "Wiser words have never been said," said Grossman, who talked dogs, turkey hunting and family vacations with Burr following a grand tour of the $110 million-plus brewery. Aside from butting out of their business, Burr said the government can help companies like Sierra Nevada by slashing the corporate tax rate to 25 percent and encouraging the exploration of natural gas to assure electricity costs remain stable.
http://www.blueridgenow.com/article/20140825/ARTICLES/140829916
Burr Visits STEM School (WLOS-TV) -- Buncombe county's first STEM (Science, Technology, Engineering & Math) school attracted the attention of U.S. Senator Richard Burr. Burr visited the school during its first week of operation to see the innovative setting and progressive learning facility. School officials say the facility is a collaboration of ideas and input to form a learning environment that helps prepare students for the careers of the future. Much of the learning focuses on projects and advanced manufacturing technologies to help employers meet their staffing requirements. It's based on an open setting that allows for collaboration among students and staff, while also providing setting for small group projects and collaborations. One hundred students are in the first freshman class. The school will grow to 400, adding one hundred each year before the first class graduates in 2018.
http://www.wlos.com/news/features/top-stories/stories/senator-visits-stem-school-17508.shtml#.U_xX8M...
DMV increasing mobile unit trips to Beaufort, Dare (AP) -- The N.C. Division of Motor Vehicles is increasing the number of trips by its mobile unit to Beaufort and Dare counties.
http://www.wral.com/dmv-increasing-mobile-unit-trips-to-beaufort-dare/13924704/
McCrory appoints lawyer to NC Appeals Court (AP) -- Gov. Pat McCrory has appointed a Winston-Salem lawyer to a vacant seat on the North Carolina Court of Appeals. McCrory's office announced Monday the governor appointed Richard Dietz to the appeals court bench. Dietz will fill the seat vacated by Judge Bob Hunter Jr., whom McCrory appointed last week to the state Supreme Court. Dietz will serve the remainder of Hunter's term, which expires in 2016. The 37-year-old Dietz is a partner with Kilpatrick Townsend in Winston-Salem specializing in state and federal appeals cases. He is a 2002 graduate of Wake Forest University School of Law. McCrory appointed Dietz last year to the North Carolina Courts Commission, which studies the court system and recommends changes and improvements.
http://www.news-record.com/news/north_carolina_ap/mccrory-appoints-lawyer-to-nc-appeals-court/articl...
Winston-Salem Attorney Richard Dietz Appointed to Serve on the Court of Appeals (Camel City Dispatch) -- In a press release on Monday afternoon, Governor Pat McCrory announced that he will appoint Winston-Salem lawyer Richard Dietz to the North Carolina Court of Appeals. Dietz will fill the seat of Judge Bob Hunter, Jr., whom McCrory appointed as a Justice on the North Carolina Supreme Court.
http://www.camelcitydispatch.com/winston-salem-attorney-richard-dietz-appointed-to-serve-on-the-cour...
Western Carolina University to mark 125 years (AP) -- Western Carolina University is opening the academic year with a party.
http://www.wral.com/western-carolina-university-to-mark-125-years/13924707/
Charlotte Engineering Early College Offers Students, Region New Options (TWCN-TV) -- Monday morning, the inaugural class at the Charlotte Engineering Early College started coursework at their new facility on UNC Charlotte's campus. Early Colleges are an education innovation championed during Gov. Mike Easley's administration.
http://centralnc.twcnews.com/content/news/all_nc_news/711120/charlotte-engineering-early-college-off...
N.C. Assoc. Of County Commissioners' Director Thompson Announces Resignation (N.C. Political News) – David. F. Thompson, who has served as executive director of the N.C. Association of County Commissioners for the past nine years, announced his resignation Friday. Thompson will begin a job with the National Association of Counties Financial Service Center on November 5.
http://www.ncpoliticalnews.com/?p=10478
UNCW Announces New Trustee Leadership (Wilmington Business Journal) -- At its Aug. 22 meeting in Chapel Hill, the board of trustees of University of North Carolina Wilmington elected new officers for the 2014-15 academic year. The election results were announced Monday.
http://www.wilmingtonbiz.com/education/2014/08/25/uncw_announces_new_trustee_leadership/12218
UNCW trustees elect new leadership (Port City Daily) -- The UNC-Wilmington Board of Trustees has announced new leadership for the 2014-15 school year. Kinston resident Michael Shivar was elected as board chairman
http://portcitydaily.com/2014/08/26/uncw-trustees-elect-new-leadership/
Berger hearing delayed two weeks (Port City Daily) -- The fate of incarcerated New Hanover County Commissioner Brian Berger will not be known for at least another two weeks. A hearing had been scheduled for Monday on probation violations
http://portcitydaily.com/2014/08/26/berger-hearing-delayed-two-weeks/
NC DMV creates limbo for drivers with disabilities (Raleigh News & Observer) -- DMV is cast as a dark bureaucracy, arbitrary and mysterious, in a federal lawsuit that alleges violations of the Americans With Disabilities Act.
http://www.newsobserver.com/2014/08/25/4096411/road-worrier-nc-dmv-creates-limbo.html
GENERAL NEWS
Investor behind date-rape-thwarting nail polish being developed at N.C. State startup talks (Triangle Business Journal) -- David Gardner, the local investor behind Undercover Colors, says a social purpose is a "big plus," but not a requirement to invest.
http://www.bizjournals.com/triangle/blog/techflash/2014/08/david-gardner-investor-undercover-colors-...
Naloxone 'Saves' Help Push Down Rate of Overdose Deaths in NC (N.C. Health News) -- Advocates of the harm-reduction approach to drug abuse say that since a law went into effect last year, dozens of lives have been saved
http://www.northcarolinahealthnews.org/2014/08/26/naloxone-saves-help-push-down-rate-of-overdose-dea...
Novozymes' $36M, 100-job research facility has location complication (Triangle Business Journal) -- A $36 million Novozymes campus, expected to create 100 jobs and to support a partnership with plant science giant Monsanto, may not come to Cary after all.
http://www.bizjournals.com/triangle/blog/techflash/2014/08/novozymes-36m-100-job-planned-research-fa...
UNC technology licensing revenue reaches $7.9 million (UNC News) -- UNC technology licensing revenue reaches $7.9 million Total more than doubles the Carolina's highest royalty in a single year
http://uncnews.unc.edu/2014/08/25/unc-technology-licensing-revenue-reaches-7-9-million/
Vidant-Pungo decision delayed (Greenville Daily Reflector) -- The power will stay on, and the equipment will remain in place at Pungo Hospital — at least for now.
http://www.reflector.com/news/vidant-pungo-decision-delayed-2633077
Hospital hearing removed to Federal court (Washington Daily News) -- The future of Vidant Pungo Hospital in Belhaven may be left up to a judge in Federal court
http://www.thewashingtondailynews.com/2014/08/25/hospital-hearing-removed-to-federal-court/
Under driveway, UNC of the past emerges (Raleigh News & Observer) -- Archaeologists are in a rush to excavate the site of the "Second President's House," home of early UNC presidents. A driveway repaving project has led archaeologists to a two-century-old landmark where US presidents dined
http://www.newsobserver.com/2014/08/25/4096319/under-a-chapel-hill-driveway-the.html
With Michigan looming, ex-Moutaineers look back (Winston-Salem Journal) -- When Coach Jerry Moore was told that Michigan was interested in opening the 2007 season against his Appalachian State Mountaineers, he was immediately on board. Michigan was willing to pay $400,000, but Moore saw an "opportunity game" more than a money game.
http://www.journalnow.com/sports/colleges/football/with-michigan-looming-ex-moutaineers-look-back/ar...
About a dozen women bare breasts in Asheville (AP) — About a dozen women bared their breasts in a topless rally at a downtown Asheville park which organizers said was designed to promote equality for women.
http://www.news-record.com/news/about-a-dozen-women-bare-breasts-in-asheville/article_e136bc97-0aa3-...
ENERGY & ENVIRONMENT
Residents to state: Why trust you on fracking? (Greensboro News & Record) -- They are angry. They are afraid. And they don't think the state's proposed hydraulic fracturing rules are going to protect them. More than 450 people attended a N.C. Mining and Energy Commission hearing at Rockingham County High School on Monday night. About 100 people spoke. All but one were in opposition to hydraulic fracturing — better known as fracking — and the state's proposed drilling rules. During the four-hour event, residents said the 120-plus rules laid out by the commission do not go far enough to protect the environment or property owner's rights. They raised concerns that hydraulic fracturing could pollute the air, soil or water near their homes. "We need to slow this whole process down. Declare a moratorium on fracking in North Carolina," speaker Sterling Nicholson said to roars of approval from the audience.
http://www.news-record.com/blogs/killian_lehmert_the_inside_scoop/inside-scoop-residents-to-state-wh...
Hundreds Decry Fracking (Winston-Salem Journal) -- Water matters, they said. The water that North Carolina protects now will be worth more than any quantity of shale gas that energy companies may discover by fracking, they said. More than 100 likeminded people – many from Stokes, Forsyth and Yadkin counties – signed up to speak during a four-hour public hearing Monday of the state Mining and Energy Commission at Rockingham County High School, one of three public hearings held in North Carolina this month on proposed rules that will govern shale-gas exploration. In all, about 450 people attended, fire officials estimated.
http://www.journalnow.com/news/local/hundreds-decry-fracking/article_b1ceaf02-2ccf-11e4-b1b8-0017a43...
Project advances but no firm timeline yet for wind farm (Wilmington Star-News) -- A concrete timeline for construction remains elusive.
http://www.starnewsonline.com/article/20140825/ARTICLES/140829815&tc=email_newsletter
N.C.'s largest solar project moves closer to construction (Charlotte Business Journal) --Strata Solar and Duke Energy appear on the verge of announcing a power-purchase agreement for a 65-megawatt solar farm in Duplin County.
http://www.bizjournals.com/charlotte/blog/energy/2014/08/n-c-s-largest-solar-project-steps-closer-to...
Duke Energy Progress asks to cut amount of solar rebate (Raleigh News & Observer) -- Duke Energy Progress asked North Carolina regulators to cut the rebate paid to households for installing a rooftop solar array. The NC Utilities Commission will rule on the utility's request to cut the rebate from $500 a kilowatt to $250 a kilowatt
http://www.newsobserver.com/2014/08/25/4095834/duke-energy-progress-asks-to-cut.html
Pelican Award: Sue Weddle (Coastal Review) -- Find out why this Sunset Beach resident won an award for being a dedicated, persistent and effective advocate for our coast.
http://nccoast.org/Article.aspx?k=a613298b-282e-48fa-aa48-5e314285f479
Protesters Rally Against Sale of Hofmann Forest (TWCN-TV) -- People against the sale of the Hofmann Forest voiced their opinion on Monday. The "Save Hofmann Forest' group met at Deppe Park on Highway 17 in Onslow County and at N.C. State.
http://centralnc.twcnews.com/content/news/all_nc_news/711113/protesters-rally-against-sale-of-hofman...
EDITORIALS
Colleges' dirty secret: Poorly paid adjuncts make up 50% of US faculty (Raleigh News & Observer column) -- Until salaries at the top are trimmed - including excessive pay to big-time football and basketball coaches - and those at the bottom are raised, the demeaning of adjunct professors is little more than structural economic violence.
http://www.newsobserver.com/2014/08/25/4096088/colleges-dirty-secret-poorly-paid.html
State also should apologize individually to eugenics victims (Wilmington Star-News) -- It's hard to blame Elnora Mills for not feeling terribly grateful.
http://www.starnewsonline.com/article/20140825/ARTICLES/140829784/1108?Title=Editorial-State-also-sh...
Craft rules with attention to concerns aired (Fayetteville Observer) -- After four hours of comments from 85 speakers, the crowd of more than 400 in Sanford for Friday's public hearing on fracking might agree that the topic raises strong emotions on both sides. … Finalizing the rules should take into account the logical points raised at this hearing and others. Several speakers at an earlier Sanford hearing, which focused on fracking wastewater, said the new rules were too short on details. Those points deserve well-reasoned consideration. Lawmakers promise the best fracking safety rules in the country. We expect to get them.
http://www.fayobserver.com/opinion/our-view-craft-rules-with-attention-to-concerns-aired/article_c3f...
NC officials need to listen to fracking opponents on rules (Raleigh News & Observer) -- North Carolina's Department of Environment and Natural Resources and the Mining and Energy Commission repeatedly promised North Carolina the safest hydraulic fracturing rules in the country.
http://www.newsobserver.com/2014/08/25/4096025/nc-officials-need-to-listen-to.html
Education betters the community (Rocky Mount Telegram) -- Beyond all the politics of teacher raises, Common Core and reassignment, school comes down to a basic principle every year at this time – how well can students master the lessons put before them?
http://www.rockymounttelegram.com/opinion/our-views/education-betters-community-2633835
Message in a bottle: Work together (Raleigh News & Observer column) -- With little notice, recycling has become a huge success in North Carolina. It saves local governments money, supports a new industry and helps the environment. It could be a guide to solving other common problems in a polarized era.
http://www.newsobserver.com/2014/08/23/4092233/message-in-a-bottle-work-together.html
Pockets of poverty (Greensboro News & Record) -- North Carolina's slow economic recovery is leaving too many behind in poor counties and in its largest cities.
http://www.news-record.com/opinion/n_and_r_editorials/pockets-of-poverty/article_f224117c-2c99-11e4-...
Phil Kirk: Pope beneficial to state (Raleigh News & Observer column) -- Art Pope is to be commended for his many years of public service, especially for his 20 months as the state's budget director.
http://www.newsobserver.com/2014/08/25/4096078/phil-kirk-pope-beneficial-to-state.html
Registration is win-win (Greenville Daily Reflector) -- When a U.S. District Court Judge earlier this month declined to block further implementation of disputed provisions in North Carolina's voting law changes, civil rights activists opposed to the changes said they would continue with lawsuits, and also seek justice somewhere else — the voting booth.
http://www.reflector.com/opinion/editorials/editorial-registering-voters-always-good-2633715
Rename Redskins after NC Lumbee (Raleigh News & Observer column) -- The Washington Redskins should be renamed after the NC tribe that deserves recognition, especially for running off the Klan in Robeson County.
http://www.newsobserver.com/2014/08/25/4096094/rename-redskins-after-nc-lumbee.html