Twenty-two NC Democrats from the House and Senate sent a letter to Attorney General Roy Cooper asking him "to investigate credible allegations that Aero contractors conspired to commit federal crimes and then provided material support to the commission of those crimes on property owned by the state of North Carolina."
Mountain Xpress: "Aero Contractors, is under scrutiny for its alleged role in the CIA's so-called "torture flights," wherein terrorist suspects are kidnapped and secretly shuttled off to be interrogated in other countries."
Franklin County Republicans' website responded by attacking Franklin County's Doug Berger (D),

"These so-called individuals, as Berger and his liberal cohorts call them, are terrorists who think nothing of killing as many Americans as possible. Since Berger is too busy worrying about the poor terrorists' rights, they can call his hurtline: 919-715-8363 or e-mail Dougb@ncleg.net," Edwards said. "Terrorists and taxes are his favorite words. Berger is a disgrace. Period."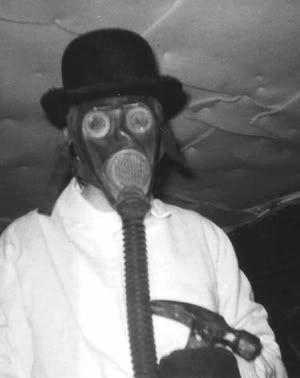 Another Franklin County pants-wetter says of the 22 legislators, "more concerned if some poor al-Qaeda terrorists are being subjected to Chinese water torture than they are about protecting American lives".
This is your modern Republican party. Torture? So what. Federal crimes? So What.
These people are prepared to do away with the Rule of Law, basic human rights, Trial by Jury, civil discourse, and fundamental website aesthetics so they won't have to be a-feared of the Al Queeda hiding under their beds.
If you have no idea what extraordinary rendition is or how it works, go read this NY Times article.
If you'd like to contact the Franklin County Republican Chair, Ed Strickland, you can do so here.
If you'd like to support your lawmaker calling for the probe, go look at the signatures on the letter.
Further, if you'd like to see A.G. Moore robustly investigate Aero, contact your own lawmaker and encourage them to publicly call for it.
While they're at it, they could lambast Franklin County Republicans for their vitriol and cowardice. Anyone willing to toss away the Rule of Law while branding the law-abiding as terrorist-lovers have no place in the civil discourse of sober governance.